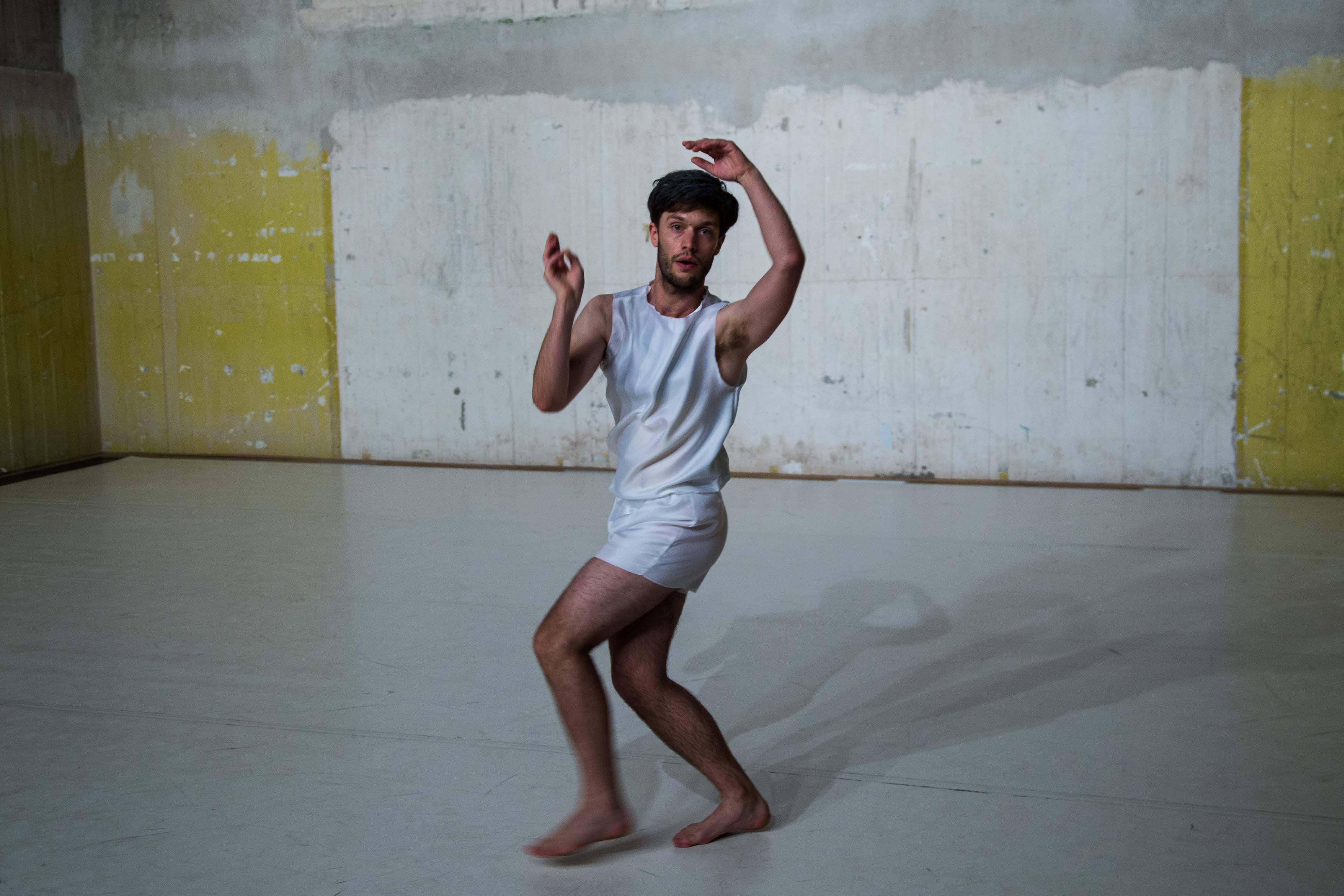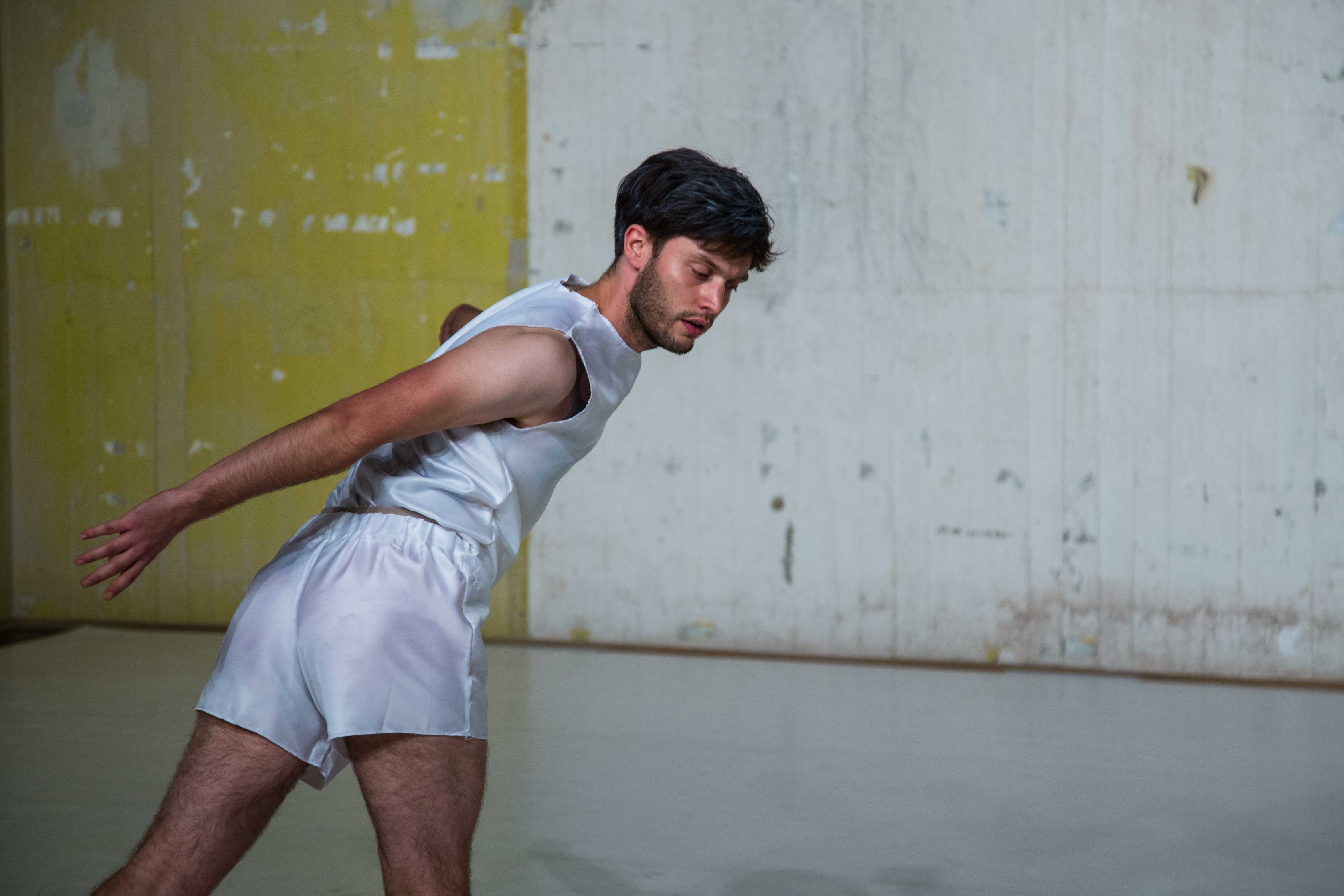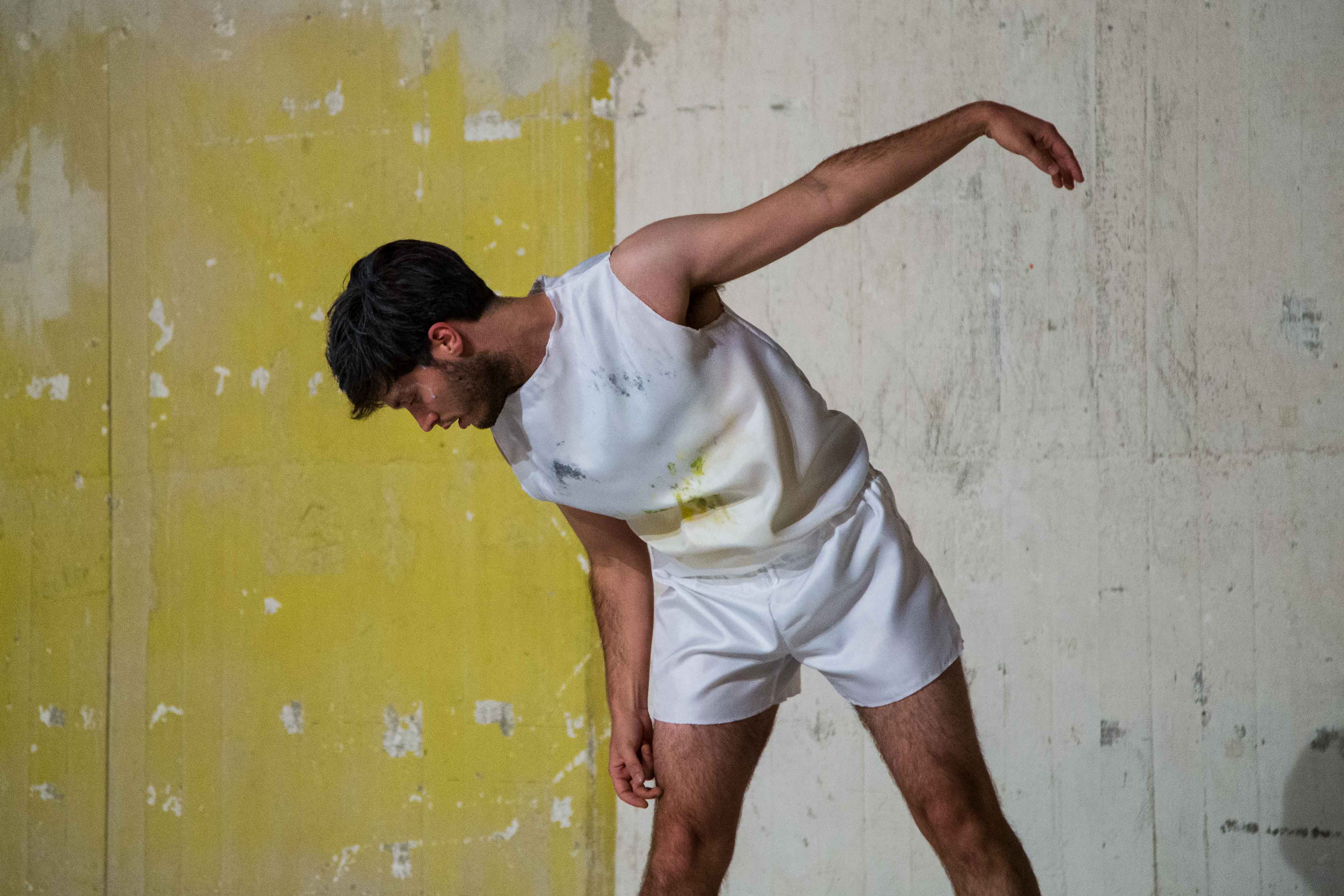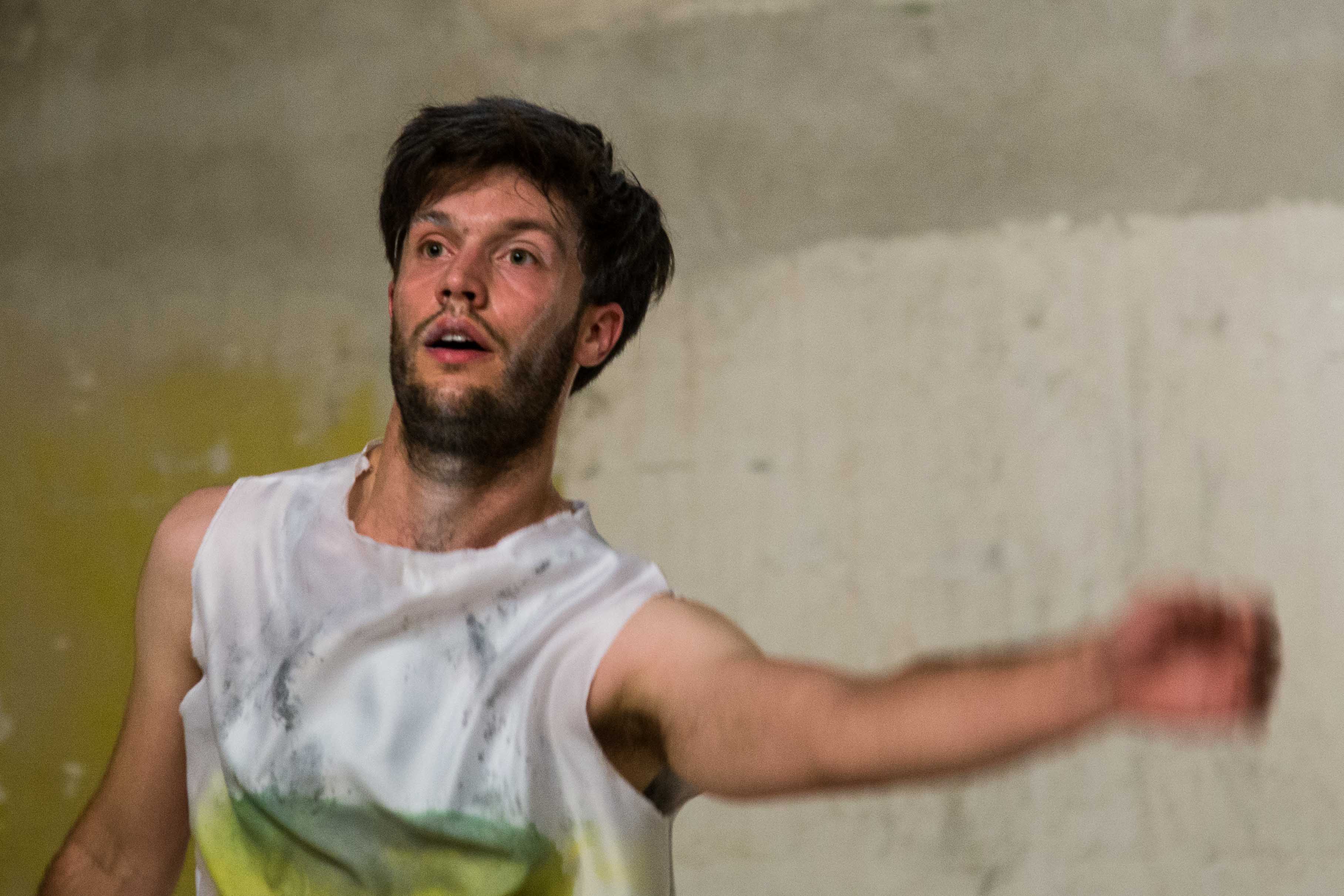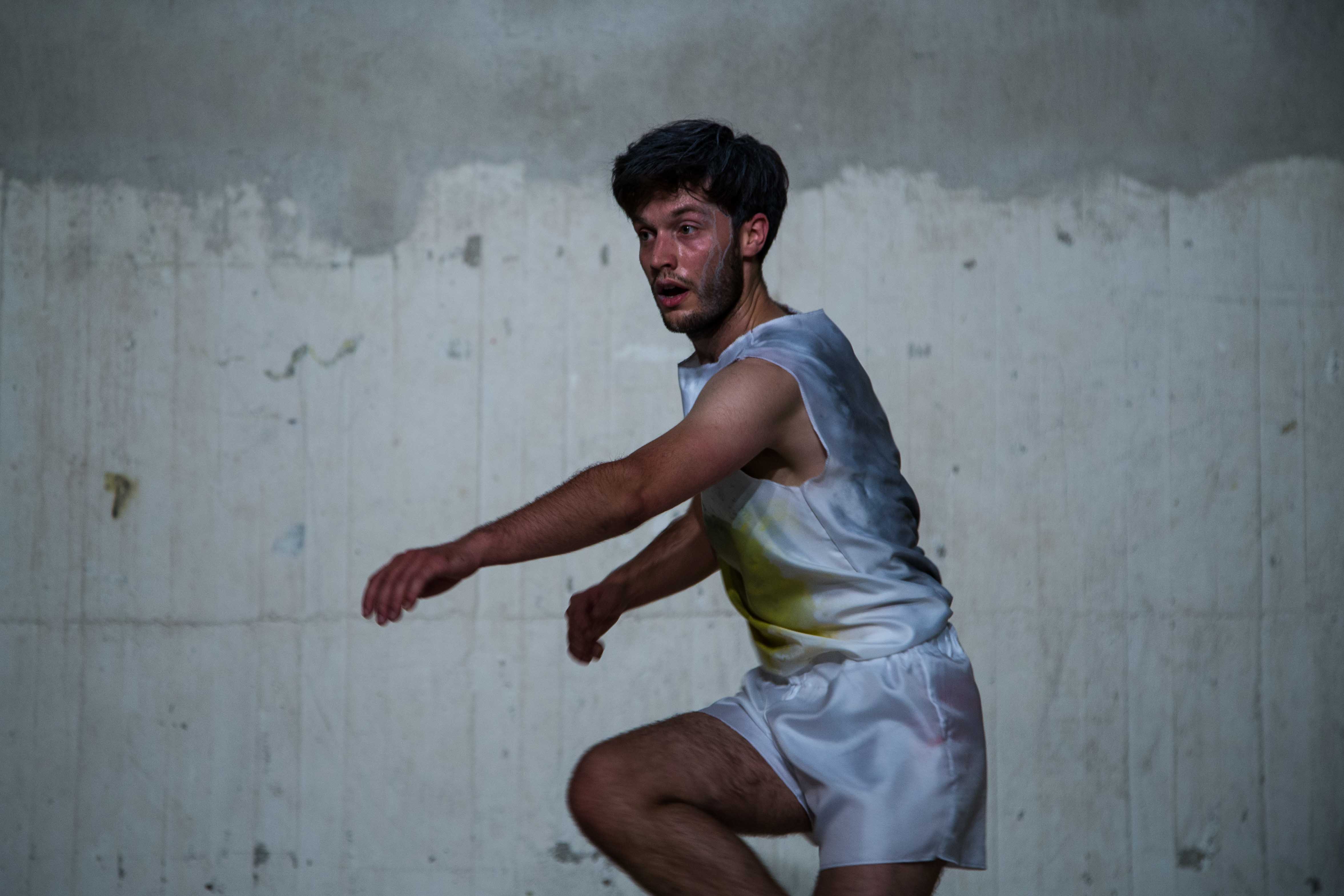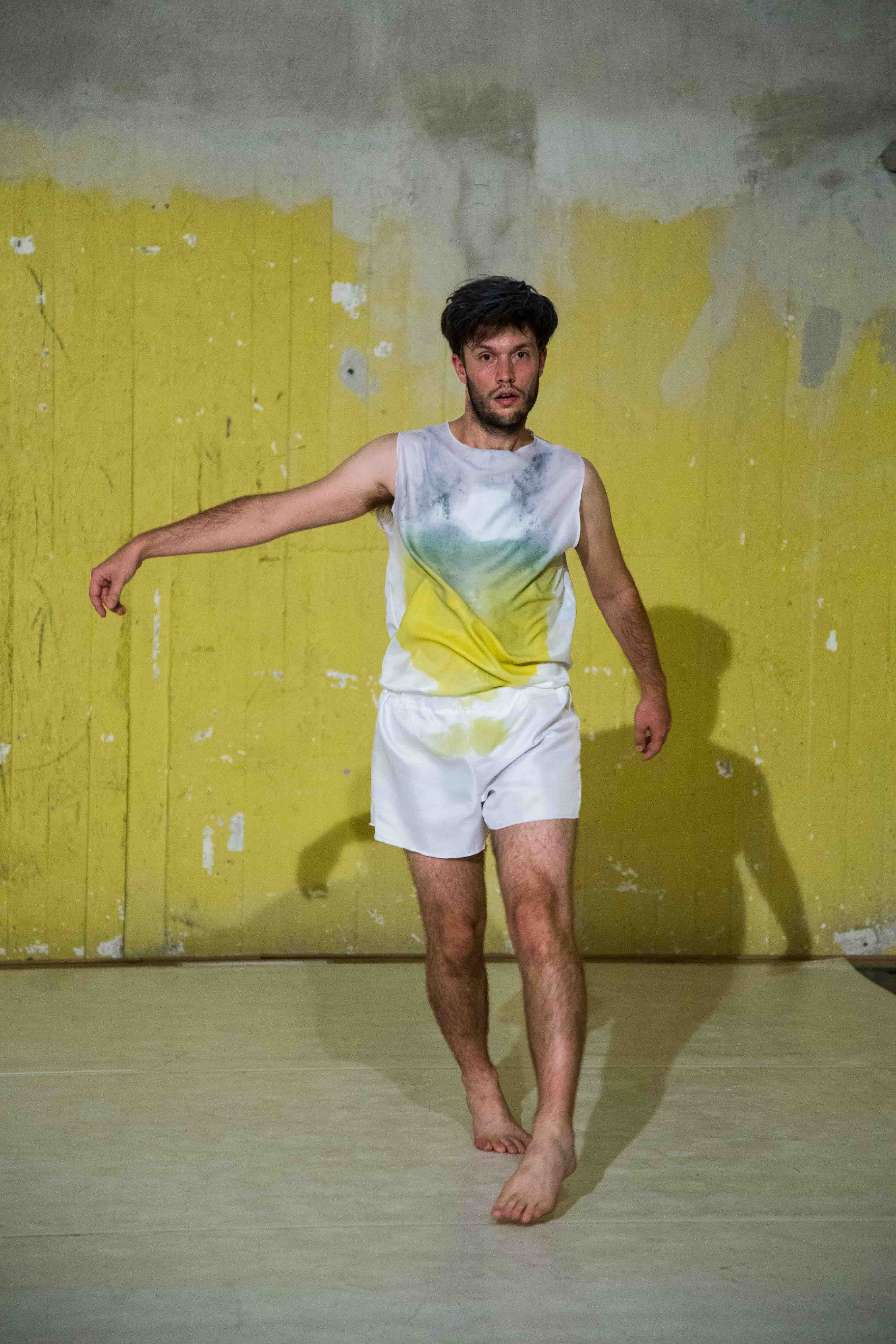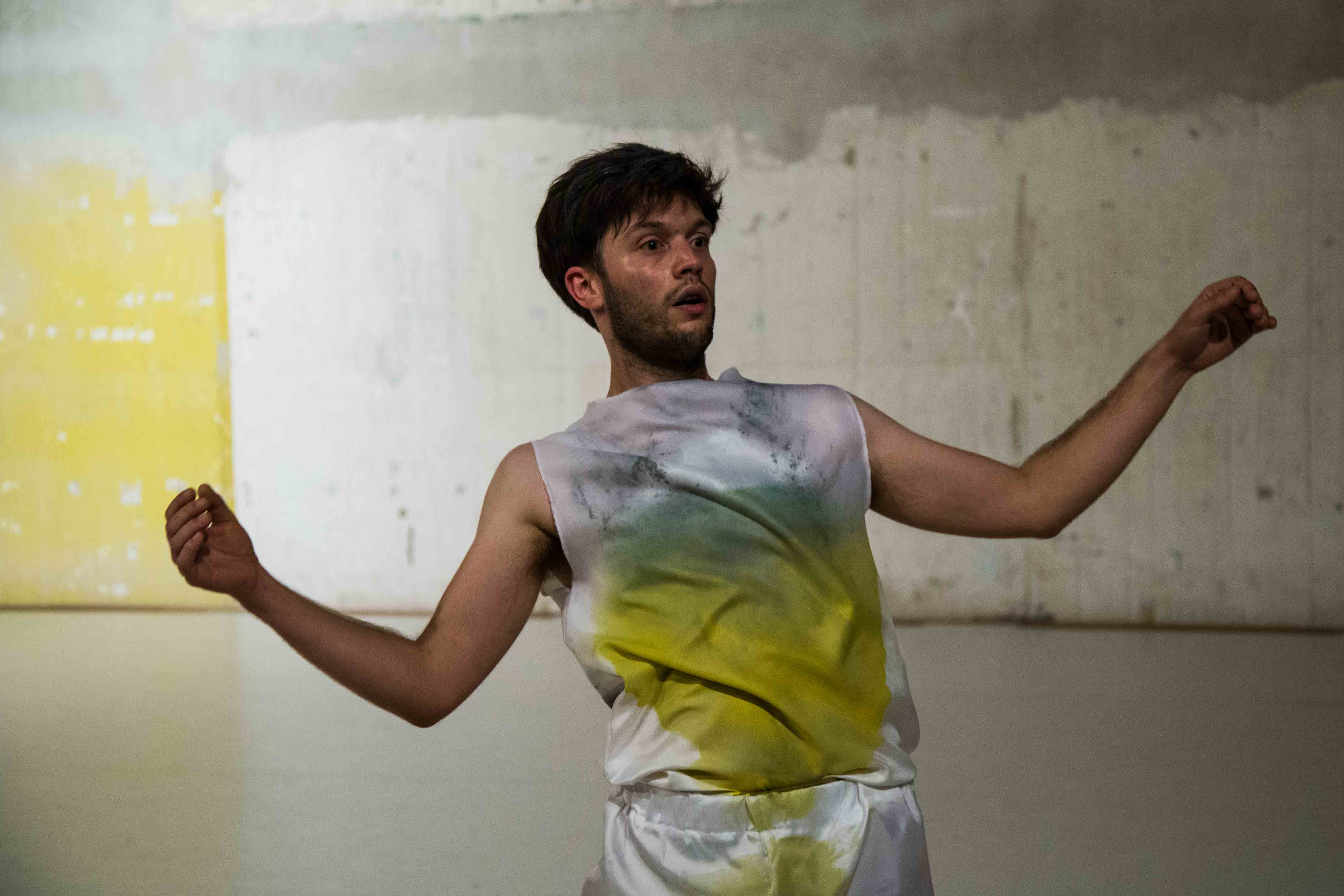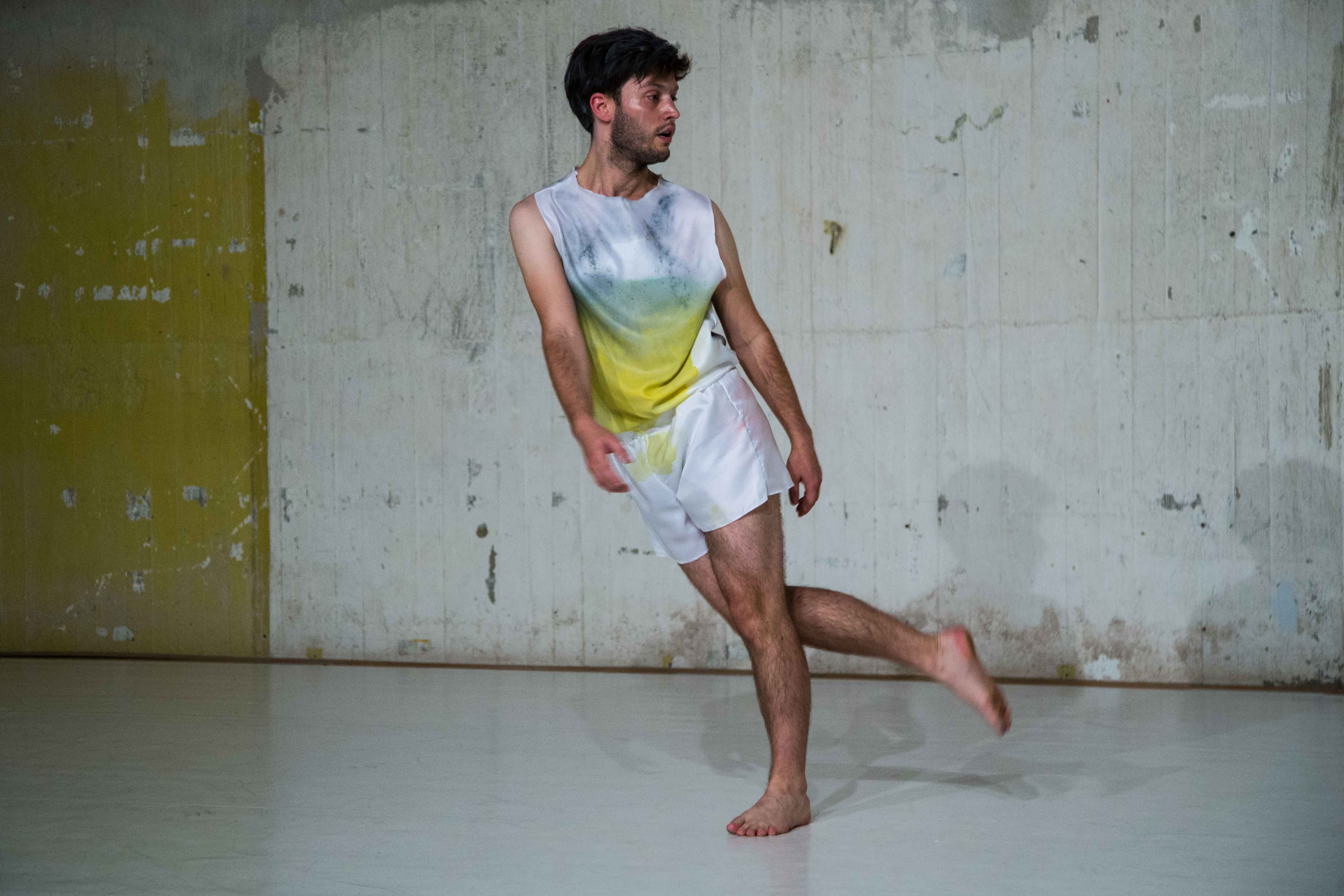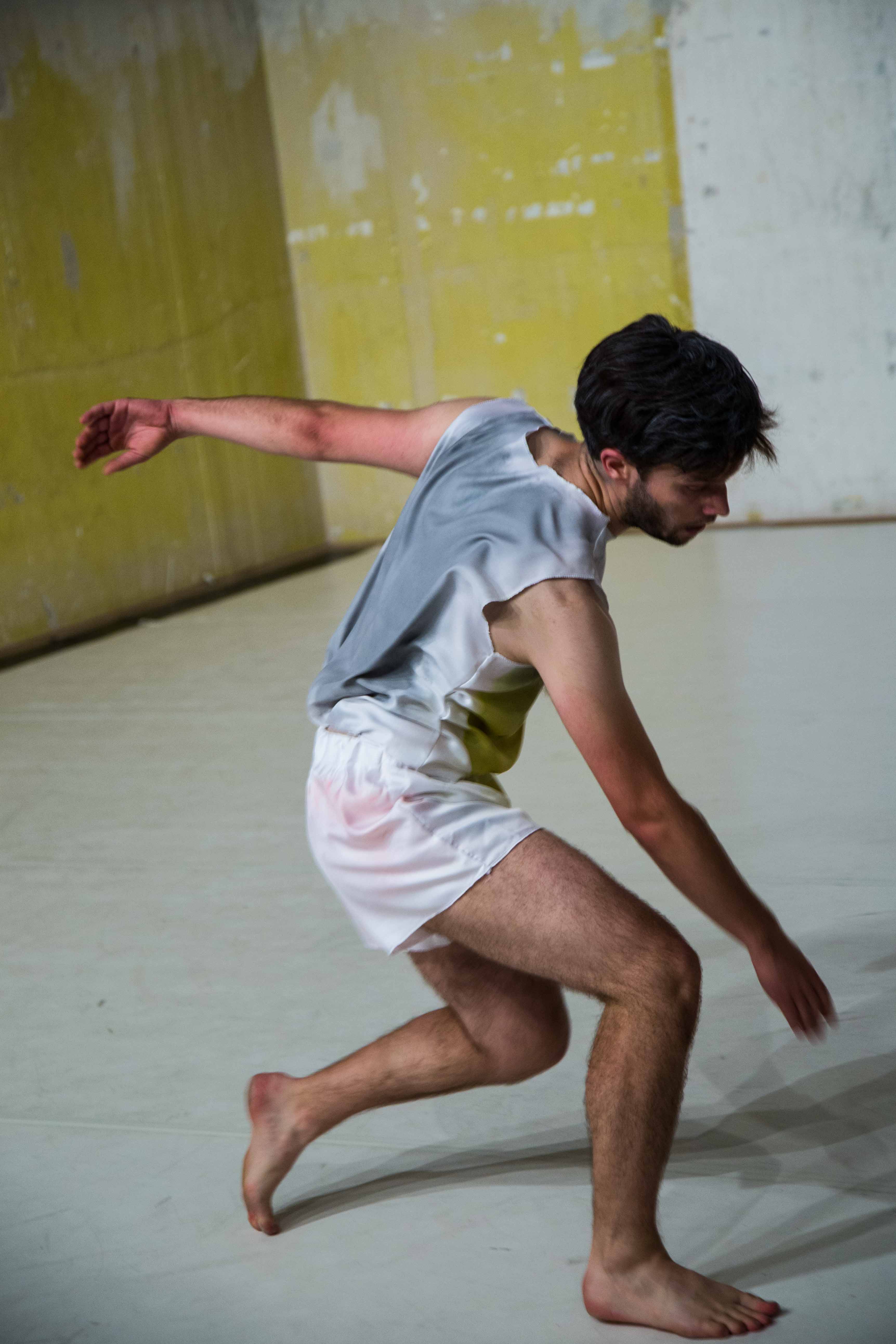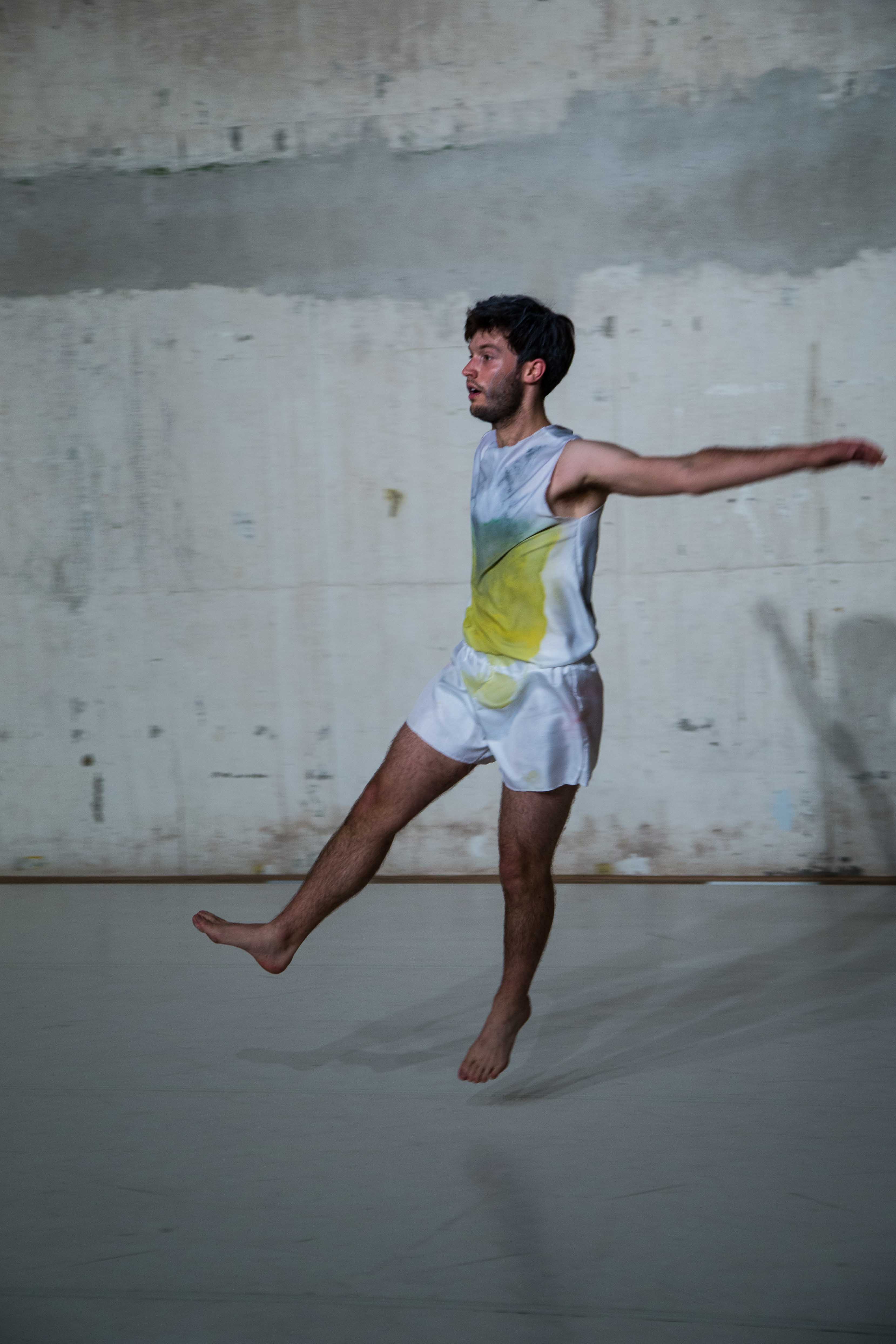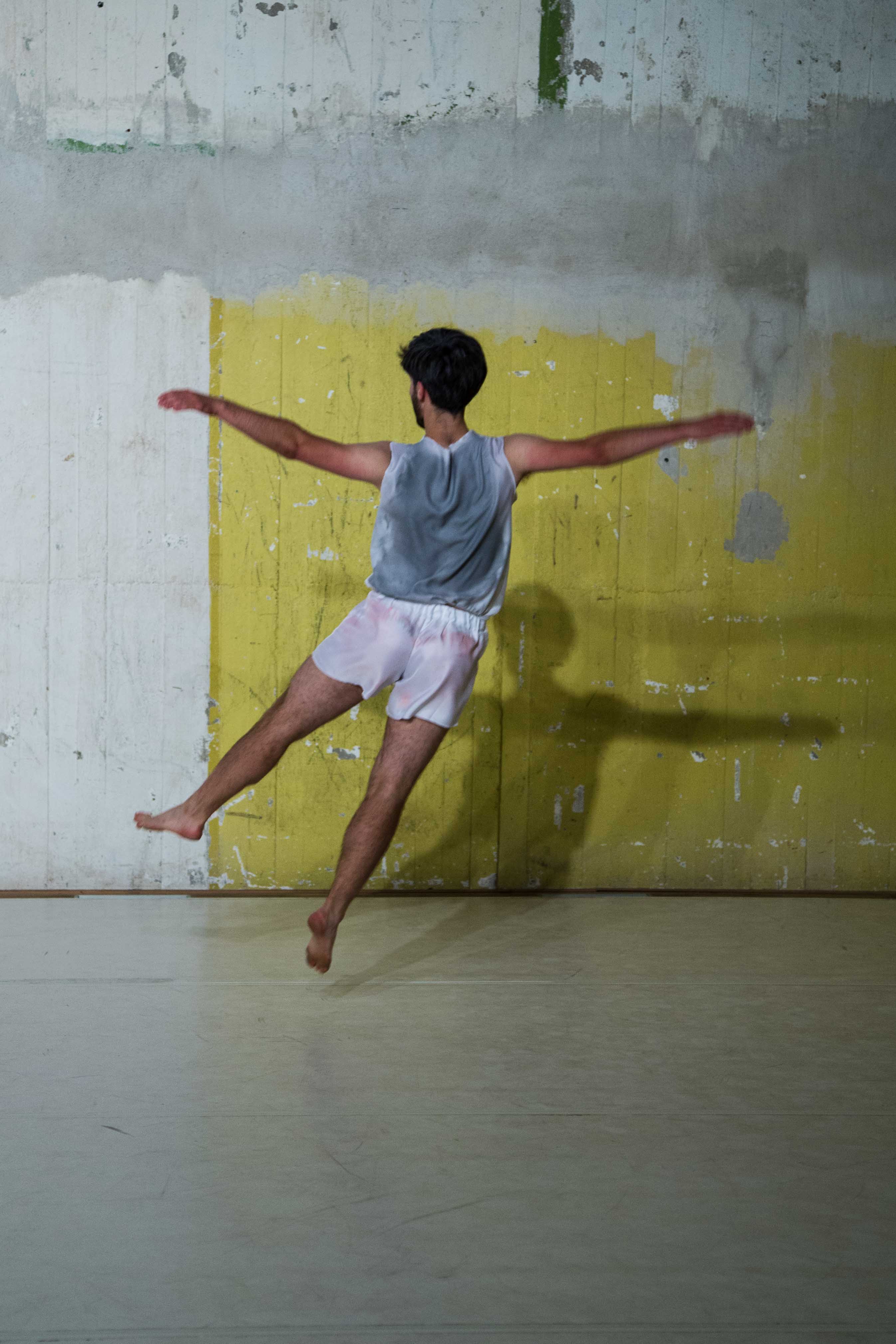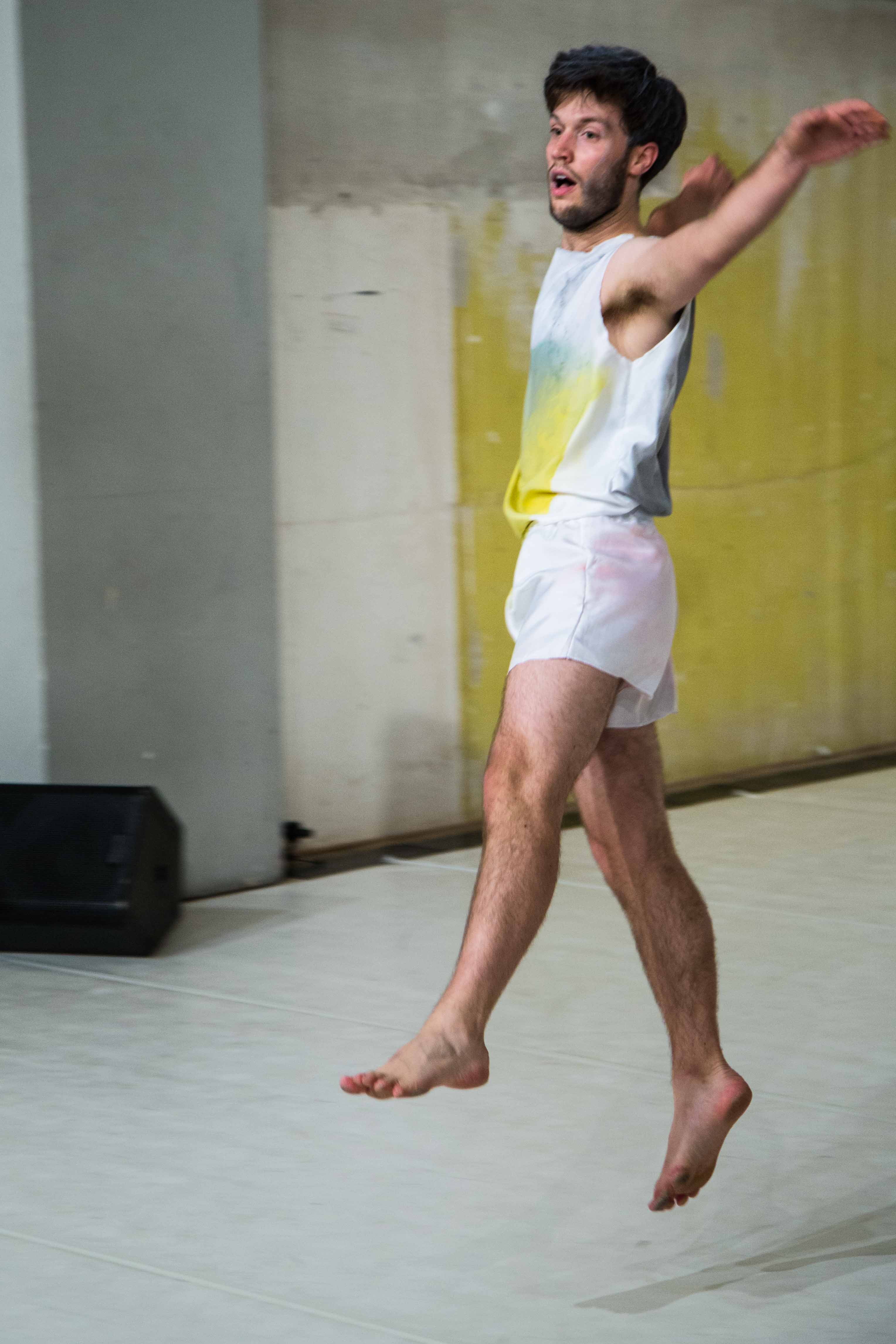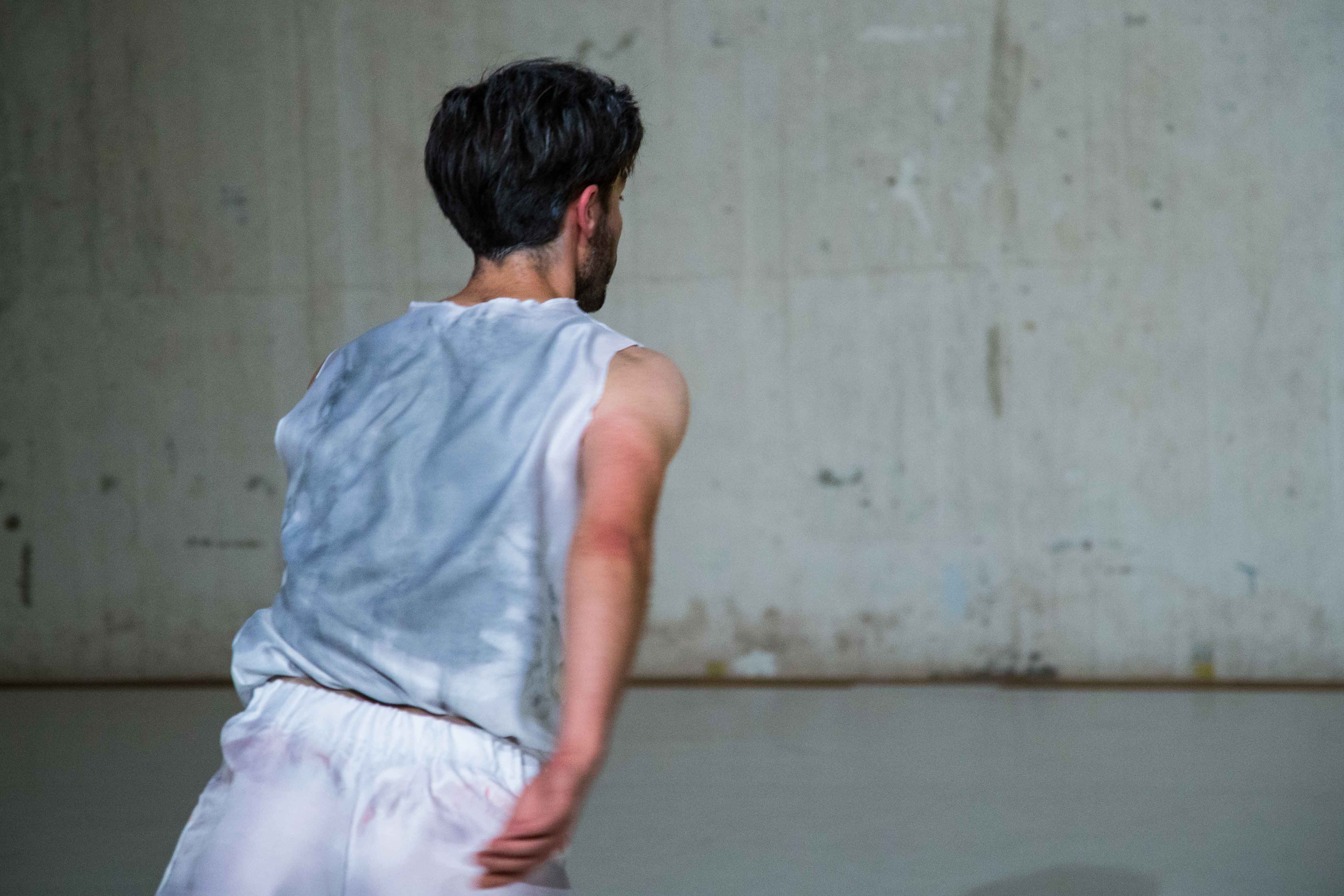 pictures / Yari Stilo
A suite in the musical sense is a collection of short pieces commonly referred to as dance forms, which together function as one larger form. Suites came from musicians' practices of accompanying social dances in the baroque times and mirror their emancipation from that singular role.
Continuing his approach of emancipating dance from music by understanding the latter's mechanisms, Samuel Feldhandler dived in the form of the suite and welcomed it as his teacher during this process. For that purpose,
Flower of Skins
is built very closely to the mother form of the suite and composed of the following dances:
- Toccata
- Allemande
- Courante
- Sarabande
- Minuet I & II
- Giga
After years of working on his own looking for a structural primacy of dance,
Flower of Skins
marks an opening in Feldhandler's body of works as it is the beginning of collaborations with Lise Lendais for costumes and Jean-Christophe Feldhandler for music.
Choreography, Light & performance:
Samuel Feldhandler
Costumes:
Lise Lendais
All compositions, percussions & piano:
Jean-Christophe Feldhandler
Cello:
Martine Altenburger (Excerpt of "Le bruit du Regard", co-production Ryoanji, Athènor Scène Nomade / CNCM, Abbaye de Noirlac centre culturel de rencontre)
Choreographic assistance:
Yari Stilo
Technique:
Ronald Salas
Administration:
Interim kultur AB (svb)
Special thanks:
Christophe Havard, Catherine Musseau, LE STUDIO Film und Bühne & Cie La Migration
Flower of Skins
is funded by the Swedish Arts Council, co-produced by Weld and MARC (SE), and supported by Athénor Scène Nomade - CNCM (FR).
Premiere:
11 . 09 . 2020 @ Weld, Stockholm
Password:
skins
back to top