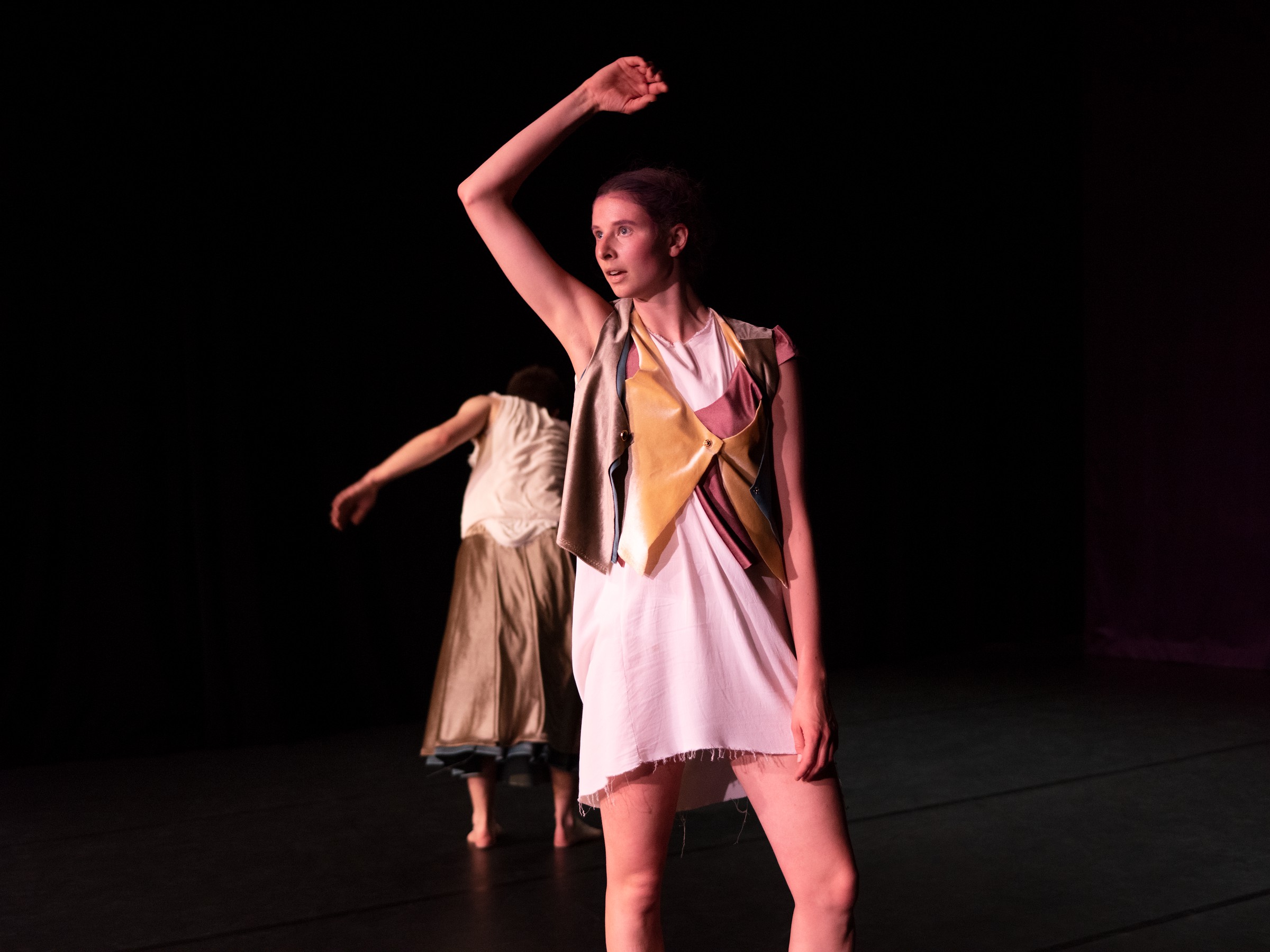 Immerhin ist mein Himmel hin (Sonata #5)
, which may be translated into English as
After all my sky is gone (Sonata #5)
, is a dance duet by Samuel Feldhandler with Lena Schattenberg. The dance celebrates their long-lasting artistic friendship of and through eight projects in seven years. Quietly, it seeks to make visible a dancer's tint onto a choreographic vocabulary.
Immerhin ist mein Himmel hin (Sonata #5)
is built in four parts; in gemessenem Schritt, mit Lebhaftigkeit (in a measured tempo, with liveliness), rasch und leicht, nicht zu ernst (quick and light, not too serious), sehr langsam (very slow) and kräftig und schwungvoll bewegt (powerful and with momentum).
Through his body of works, Feldhandler persistently pursues research into how musical composition can inform a practice of dance and choreography. With
Immerhin ist mein Himmel hin (Sonata #5)
, he joyfully embraces the mysterious modes of manifestation of the dance art form.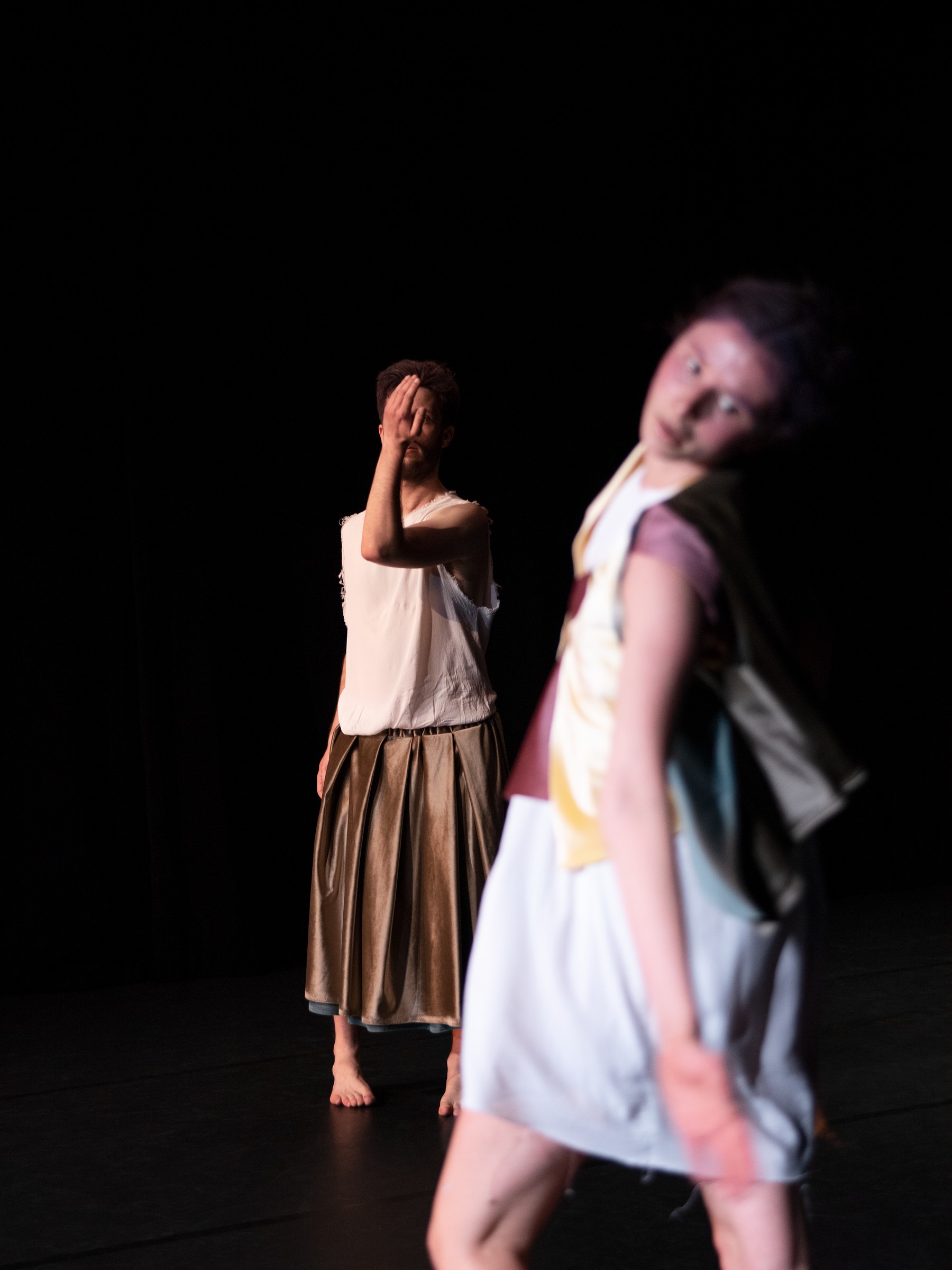 Choreography, music & performance:
Samuel Feldhandler
Performance:
Lena Schattenberg
Costumes:
Lise Lendais
Light:
Emese Csornai
Conversation partners:
Alix Eynaudi & Anne Juren
Production:
mollusca productions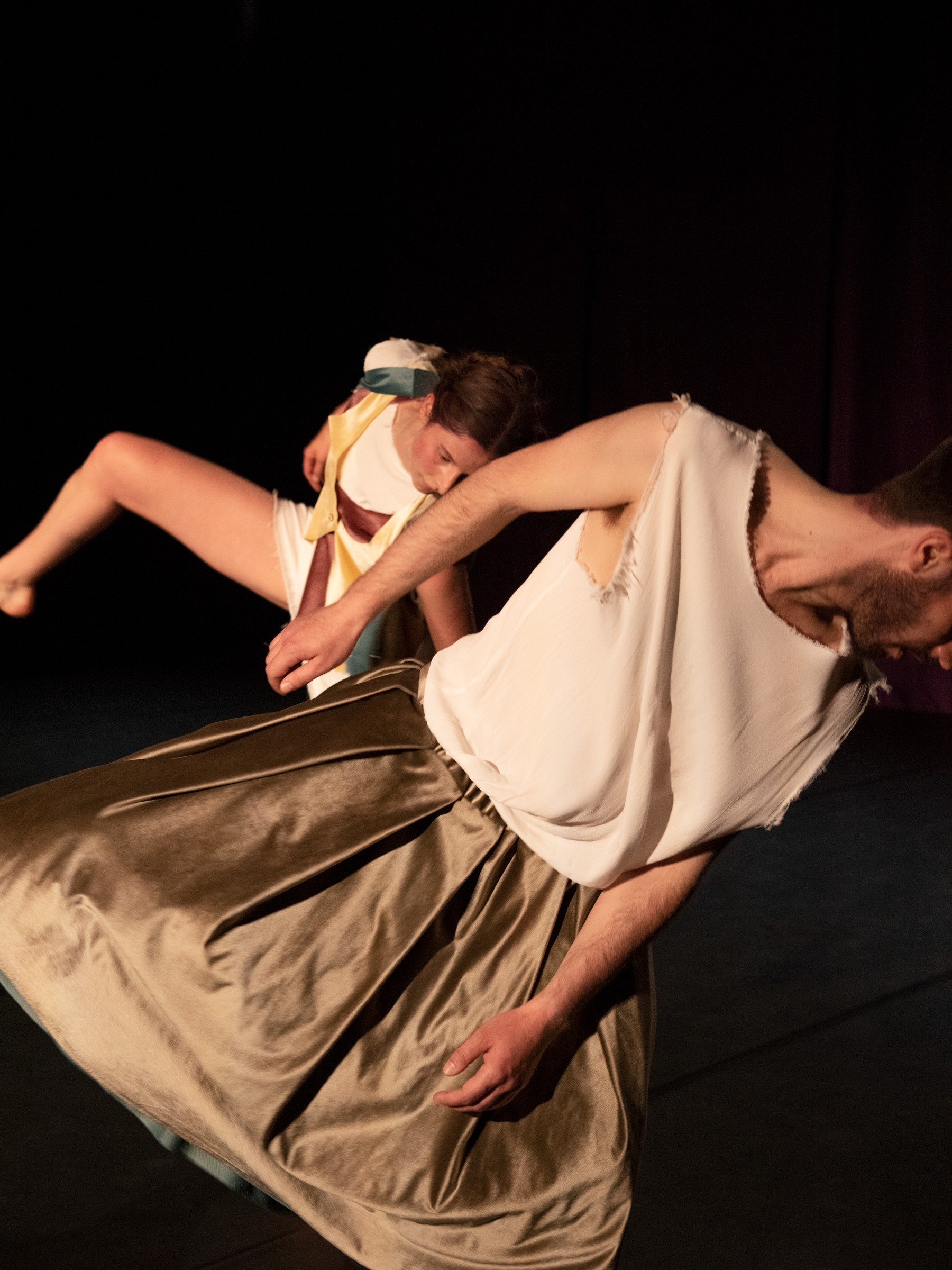 A co-production of Kompanie Samuel Feldhandler & Tanzquartier Wien
Supported by Szene Salzburg
Funded by Stadt Wien Kultur & Austrian Bundesministerium für Kunst, Kultur, öffentlichen Dienst und Sport
Premiere:
15 . 05 . 2021 @ Tanzquartier, Wien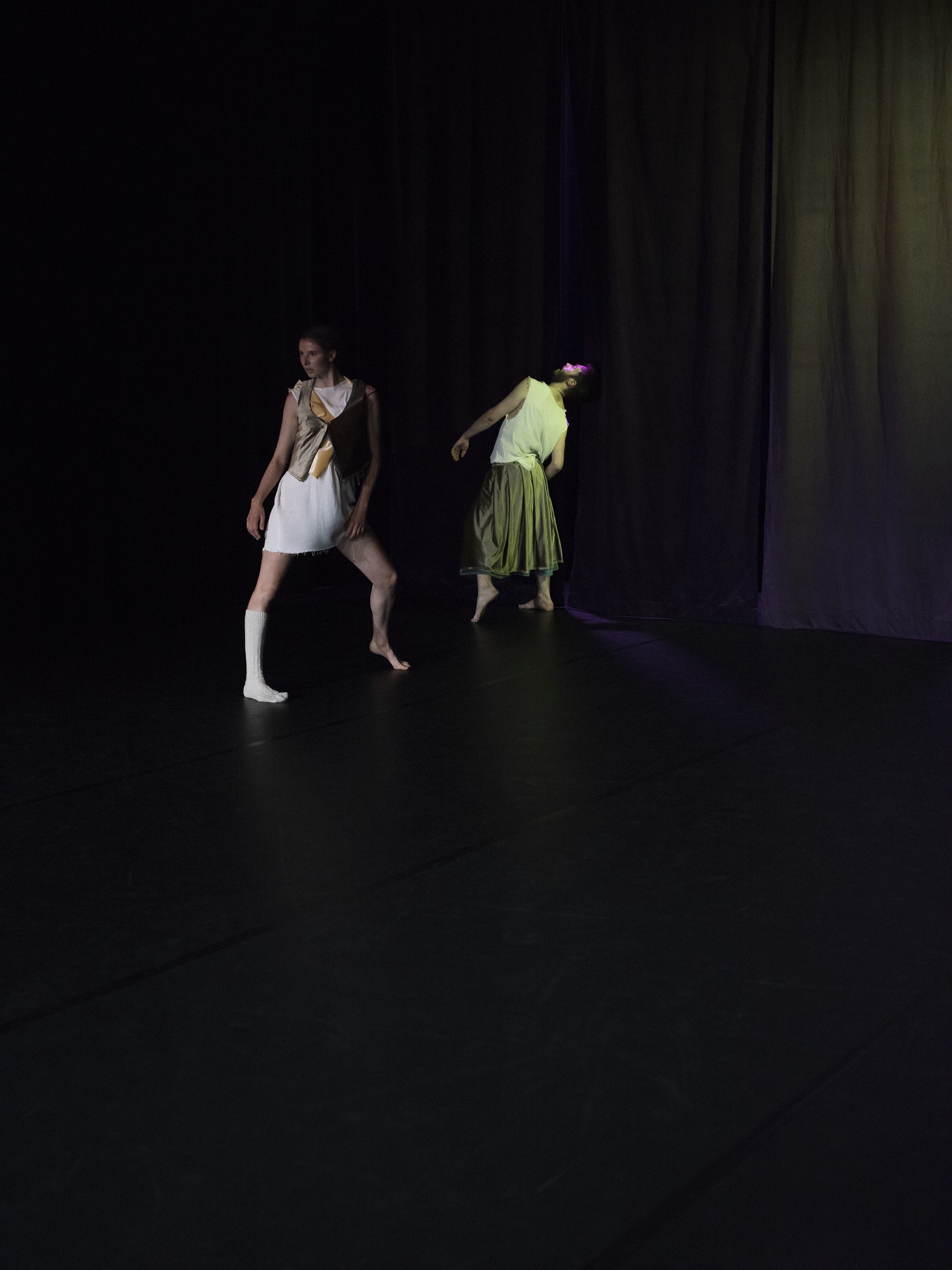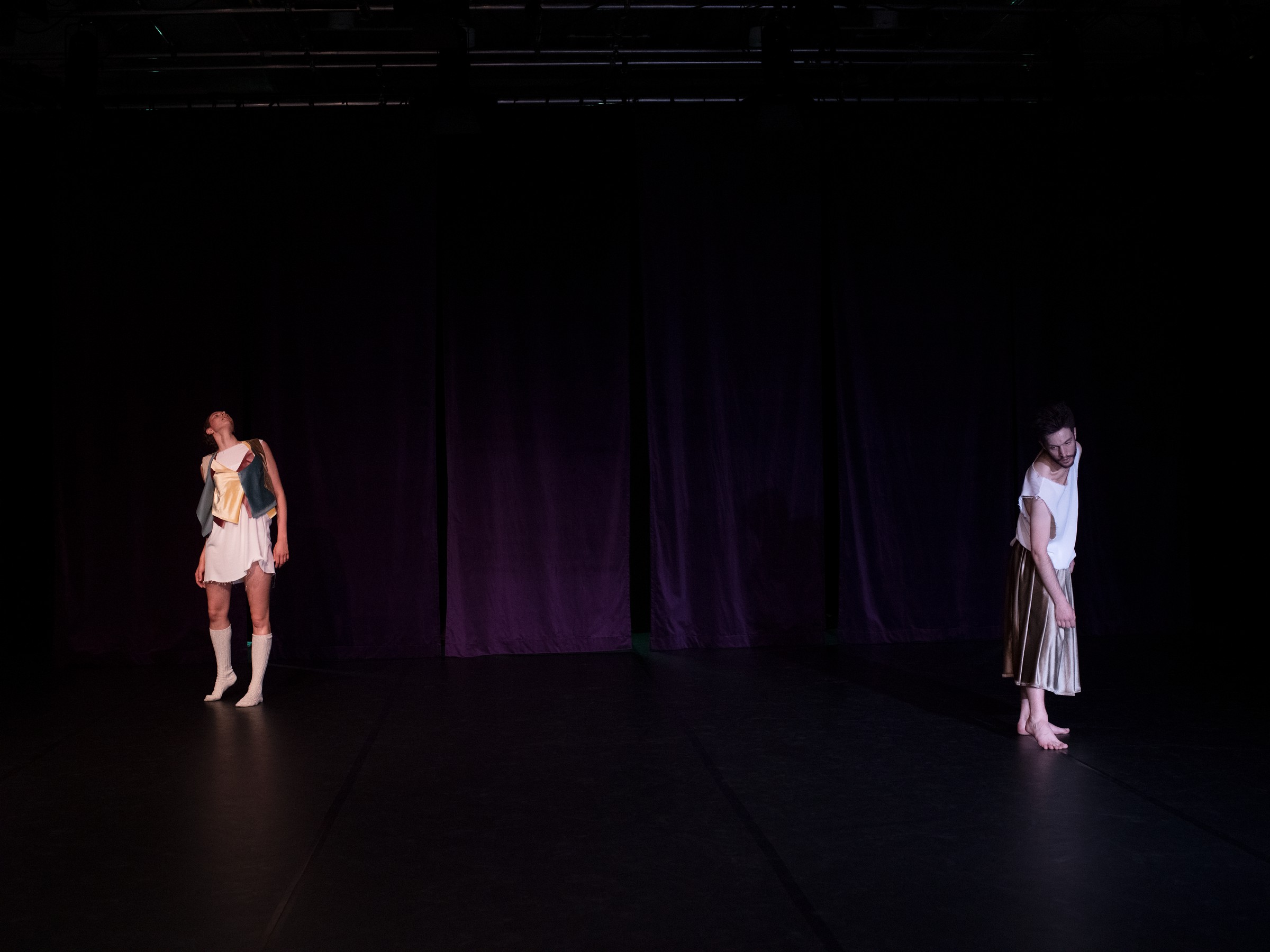 pictures / Elsa Okazaki
Video documentation /
Password:
immerhin
back to top